Creating a Festive Wonderland: Tips for Stunning Christmas Decorations
The holiday season is upon us, and it's time to deck the halls and transform your home into a magical winter wonderland. Christmas decorations play a crucial role in setting the festive mood, whether you prefer a traditional or contemporary style. In this article, we'll explore creative ideas and practical tips to help you create captivating Christmas decorations.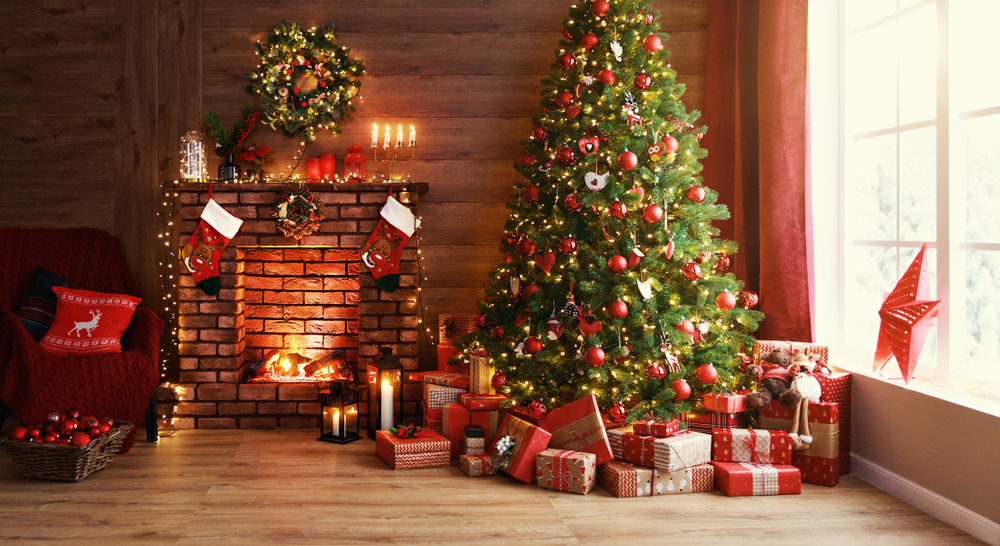 The Heart of Christmas: The Christmas Tree
The Christmas tree is undoubtedly the centerpiece of holiday decorations. Whether you opt for a real tree with that fresh pine scent or an artificial one, it's the canvas for your festive creativity. Decorate it with twinkling lights, ornaments, garlands, and a tree topper. Traditional red and green or a modern color scheme – let your personal style shine.
Warm and Welcoming Entryway
Make a lasting impression by decorating your entryway. Adorn your front door with a festive wreath or swag. Place a charming holiday doormat to welcome guests, and consider adding potted evergreens or topiaries.
Illuminating Lights
Christmas lights add a warm and inviting glow to your home. Hang string lights indoors and outdoors to create a cozy atmosphere. LED lights are energy-efficient and come in various colors, making it easy to match your chosen theme.
Dazzling Table Settings
When entertaining guests, a beautifully set table is a must. Invest in holiday-themed dinnerware, napkins, and tablecloths. Incorporate candles and centerpieces with a touch of the season. This creates a festive atmosphere for holiday meals and gatherings.
Christmas Wreaths
Wreaths aren't just for the front door. Place them in various locations around your home – on mirrors, above the mantel, or as a centerpiece for your dining table. You can even make your wreaths to add a personal touch.
Twinkling Candlelight
Candles are the epitome of a cozy Christmas ambiance. Use scented candles with fragrances like cinnamon, pine, or peppermint. They not only add charm but also fill the air with delightful holiday scents.
Personalized Ornaments
Consider adding personalized ornaments to your tree. They can include names, special dates, or even family photos. These unique ornaments add a personal touch to your decorations and make for great keepsakes.
Outdoor Decorations
Don't forget to decorate the exterior of your home. Hang garlands along the roofline, place light-up figures in your yard, and create a festive outdoor display. This will spread holiday cheer to everyone passing by.
Creating a Cozy Nook
Designate a cozy nook in your home with plush blankets and holiday-themed throw pillows. This is the perfect spot to curl up with a book or enjoy a cup of hot cocoa by the fireplace.
Whether you prefer a classic, rustic, or modern theme, the key to stunning Christmas decorations is personalization. Let your creativity shine, and don't be afraid to combine styles to create a unique holiday look. Make your home a welcoming and joyful space for your family and guests during this special time of year.