Open today
Closed at the moment
Opening hours
Mo

07:30 - 21:00

Tu

07:30 - 21:00

We

07:30 - 21:00

Th

07:30 - 21:00

Fr

07:30 - 21:00

Sa

08:00 - 21:00

Su

09:00 - 18:00
Costello's Ace Hardware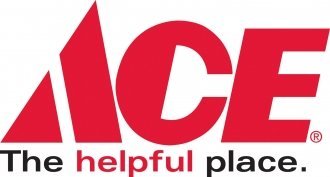 3965 Long Beach Rd
11558 Island Park
Reviews Costello's Ace Hardware
The website said what I needed was in stock. When at the store, I could not find it. Knowing I could be looking the wrong location, I went to the front registers and asked if I might get some help (there was a group of teenagers working registers 1 and 2 on 6/6/20 @ around 5:30 pm). They were primarily focused on each other. "If it's not on the shelves, it's not there." was their response. I followed up, asking if someone could check inventory on the computer. They looked quite annoyed, one of them said "yeah," turned, and then walked away, stopping at the front and doing nothing but standing alone. The others ignored me. They implied what I asked was outrageous. I asked one, "Who might be able to check for me?" It was at that time that a man just happened to come to the front for a separate reason, and at which time she dismissively said "Him," turning away from me quickly. I approached him and he was quite helpful. He checked stock which indicated what I wanted was in stock. We walked around to a few locations and found the hook on which they should be located: I was in fact looking in the wrong spot. Unfortunate for me, they were out of stock and the computer was wrong. I picked up some other supplies that I thought would assemble into what I needed and walked up to the front registers once again. Registers one and two were still open, serving customers. Register 2 had their customer leave at which time the girl looked over at my wife and I. She looked at us 4 times! I asked if she was open. She ignored me! I was in line at register 1. The person in front of me left. The cashier looked at me and did not call me forward. Instead, she began another task, finished, and still did not call me forward. I went to another register where there was an older woman, who was serving another customer. She took me immediately. Looking over, I saw register 1 and 2 were both serving other customers. I walked out truly appalled! I will never return there, especially when there are sooooo many other options! Common courtesy is common elsewhere!
What do you think about Costello's Ace Hardware?
More about Costello's Ace Hardware
Costello's Ace Hardware is a garden center you'll find in Island Park, New York. In this garden center, you'll find an excellent range of plants, as well as many other products for your garden, such as beautiful garden furniture, practical outdoor lighting or high-quality gardening tools. For more information on the range please refer to the website. Costello's Ace Hardware is one of the many garden centers in New York.
Have questions about this garden center in Island Park? Check the opening times above and you can be sure that when you visit, you won't be left standing in front of a set of closed doors. Of course, you can also check out the website for more information. Perhaps you like a good old fashioned chat and would prefer to phone? Then dial the number for Costello's Ace Hardware: (516) 431-2500 and you'll be greeted by a friendly member of the staff.

Reviews
Nowadays, many people look for testimonials and reviews on products and stores before visiting or buying. A positive review is, of course, a great sign that you're going to have a brilliant experience at a garden center. On the Garden Center Guide, thousands of keen gardeners and loyal customers have written reviews about garden centers they've visited! Costello's Ace Hardware currently has an average rating of 1.6. You can read the reviews for this garden center above, and if you're feeling opinionated, write one yourself. Have your say so that others can benefit from what your review!
It's also worth noting that when you write a review on the garden center guide, you are automatically entered into our prize draw for a chance to win £25 in National Gardening Gift Vouchers! Just scroll back up to get started now.