Triumphant Victory for Russell's Garden Center: Acclaimed Documentary Takes Top Honors at Film Festival
Introducing "Growing Through Covid-19," an award-winning documentary that delves into the challenges faced by Russell's Garden Center during the pandemic. Recently honored as the Best Documentary at the esteemed Boston International Film Festival, this feature-length film brings to life the remarkable journey of the 144-year-old family-run garden center.
A Story of Resilience and Adaptability
In March of 2020, Russell's Garden Center stood on the brink of closure, contemplating the possibility of shutting down their business forever. However, the documentary showcases their resilience and adaptability as they swiftly transformed their operations to navigate the unprecedented times and reopen. With a captivating original musical score and captivating visuals of lush plant life, the film not only tells the story of the garden center but also sheds light on the thousands of new individuals who discovered the joys of gardening during the pandemic. Witness their profound experiences, finding solace and fulfillment by immersing their hands in the nurturing soil.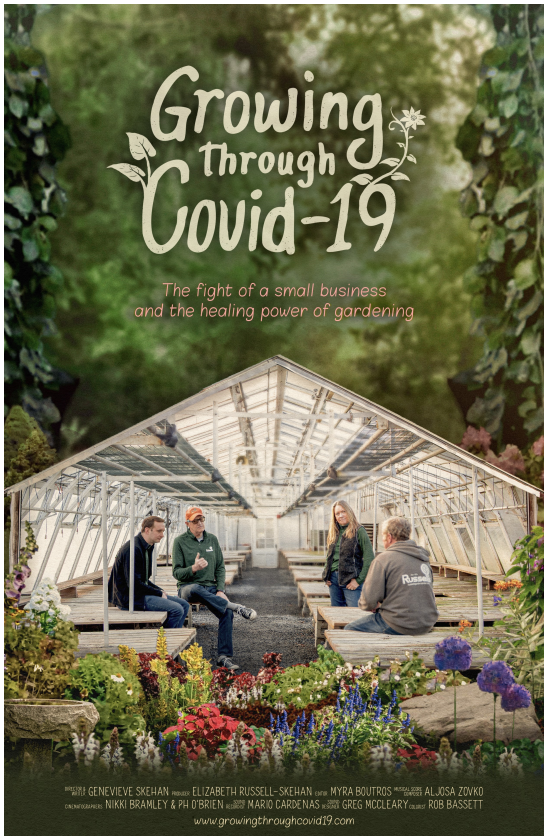 Praise and Recognition
Renowned Boston/New England Emmy-winning critic, Joyce Kulhawik, praises the documentary, describing it as an intimate tale of a besieged family and their garden center. Supported by stunning cinematography and accompanied by a tender suite of original music, this heartfelt film offers profound insights into the hidden blessings that emerged from the pandemic.
A Captivating Production
Elizabeth Russell-Skehan, President, VP of Marketing, and Buyer for Russell's Garden Center, serves as the producer of this compelling documentary, ensuring an authentic and captivating portrayal of their journey.
A Trusted Name in Gardening
Russell's Garden Center stands as one of the largest and most reputable garden centers in New England. With a specialization in annuals, vegetables, perennials, roses, shrubs, and trees, as well as a wide range of planters, garden décor, gifts, toys, fresh and silk flowers, and seasonal decorations, they have been a trusted destination since their establishment in 1876.
Experience the Journey
To catch a glimpse of the compelling story and captivating visuals, we invite you to watch the trailer and explore further details about the documentary at growingthroughcovid19.com. Discover the triumph of the human spirit and the enduring power of nature at Russell's Garden Center.