How to Build a Garden Shed
Your backyard shed can do much more than store rakes, garden tools, and leftover potting soil - it can also serve as an extra room for play or even function as an office! With careful design planning, a backyard shed can become much more than a storage facility for yard tools.
Larger sheds need a permanent foundation that extends below the frost line, such as concrete piers or pressure-treated timber posts buried underground. Smaller sheds may be set on pads of solid concrete blocks or crushed stone that has been compacted.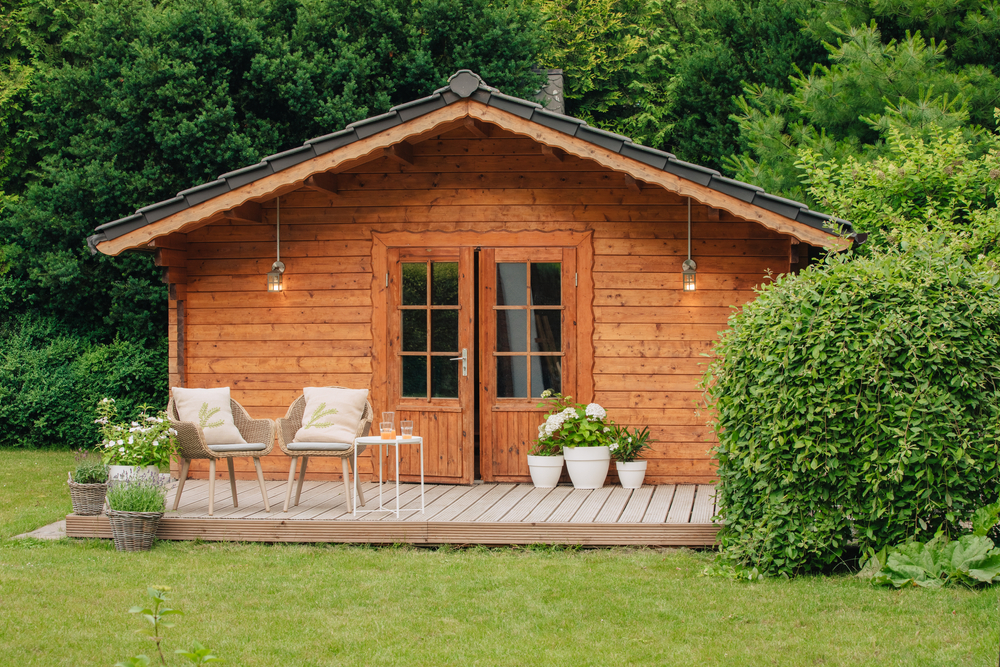 Tools
If your shed stores gardening equipment and tools, a custom-designed shelf system can make finding what you're looking for easier. Hanging spray bottles from an IKEA kitchen rod* with clamps may also help eliminate that pesky "where are my gardening gloves" question.
Building your shed requires various hand and power tools, so stock up early so you won't have to interrupt your efforts to go get supplies.
Your most critical tool in building your shed project will be a tape measure with the appropriate length for you. In addition, you will require framing hammers with waffle heads and straight claws, circular saws or skil saws (preferably cordless), ladders, post hole diggers for creating foundation piers, shovels rakes and wheelbarrows are necessary tools as are pencils levels and chalk lines as well as platform ladders which allow access for installing roof trusses and roofing components.
Materials
An organized garden shed can provide you with the ideal way to store gardening supplies and tools, making it easier to locate what you're searching for when the time comes.
Your shed requires several materials to construct it correctly: wood, plywood, siding and roofing shingles. Before beginning construction, its site must first be cleared for easy assembly - clear surfaces will make your job simpler and help ensure a proper buildout.
To prepare the ground, you will first need to remove any roots and use a manual soil tamper to stamp down and flatten the dirt. This will ensure your shed won't be affected by heavy rainfall or snowfall. Next you will need to layer four inches of gravel as a foundation that will reduce water build-up as an alternative to concrete foundations - adding cinder blocks along either side will further strengthen its stability.
Preparation
Before ordering shed materials, measure and sketch its dimensions. That way, you will have an idea of what supplies to look for at local building supply stores; additionally, this may also help determine whether permits or any other permission are necessary before beginning construction.
Spread a 4-inch layer of gravel across the foundation site in a circular fashion to pack it tightly and prevent rutting.
Windows can add much-needed light and visual interest to the garden landscape, while also serving practical purposes by filtering sunlight and giving views into the yard and beyond. Although they may seem extravagant, windows help make this space more than just storage for tools and gardening supplies; it becomes an intimate gathering spot perfect for pottering, planting seeds, taking care of plants - providing a peaceful retreat as a defining feature in any garden landscape. Replacement windows team in Toronto with great window styles that will make your garden stand out.
Building
Building the foundation is the first step to constructing a shed. Concrete blocks or pressure-treated wood timbers laid directly on the ground may serve as the floor frame support; for optimal results use packed and leveled gravel underfoot with hand tampers for level placement, as this will prevent rot while keeping shifting of floors to a minimum over time.
Shed walls typically consist of 2x4s. If you decide to include windows and doors, these will need to be framed separately. Once drywall has been installed on the walls, they can be painted or wallpapered to suit the aesthetics of your garden shed. Hamilton replacement windows and doors can help you achieve an attractive and energy-efficient look.
Rather than DIY, if you prefer purchasing a prefabricated shed instead, take your time choosing one that best meets your needs. Insulated garden sheds with electricity and heating may be available.